About the BroadbandFabric Data Suites
The FCC recently awarded CostQuest the Broadband Serviceable Location Fabric (Fabric) contract to solve location accuracy issues and provide the foundational data to support a National Broadband Map. This Broadband Serviceable Location Fabric data will be vital to closing the Digital Divide.
Using our core Broadband Serviceable Location data tied directly to federal broadband initiatives, we created the BroadbandFabric Data Suites to continue supporting governments and the communications industry with their broadband expansion projects. The BroadbandFabric Data Suites are a collection of datasets first of their kind with broadband-specific data to guide broadband deployment, business planning, and policy decisions. Each dataset contains Broadband Serviceable Locations at the coordinate level and universally ties with critical data such as broadband service availability, funding eligibility, cost, demand, and MORE to help decision-makers achieve success through the lifecycle of their broadband projects. Especially for those applying for grants from federal funding programs such as the Capital Projects Fund and the Infrastructure, Investment, and Jobs Act BEAD programs.
CostQuest's BroadbandFabric Data Suites
---
CostQuest's BroadbandFabric data – built by broadband experts and blended with machine learning – is the perfect solution for the various challenges broadband decision-makers face. Each BroadbandFabric dataset is optimized for location precision and designed to directly support industry functions such as broadband planning, network design, government affairs, and operations.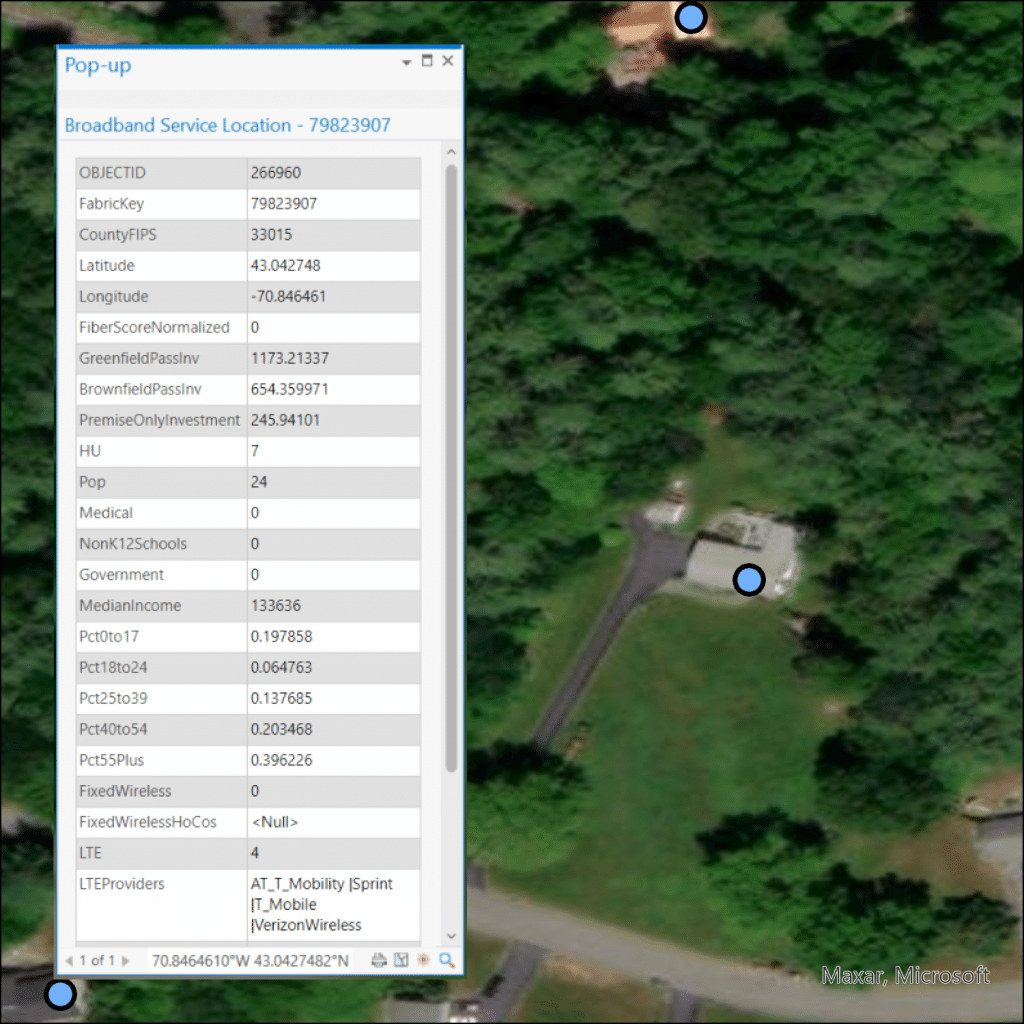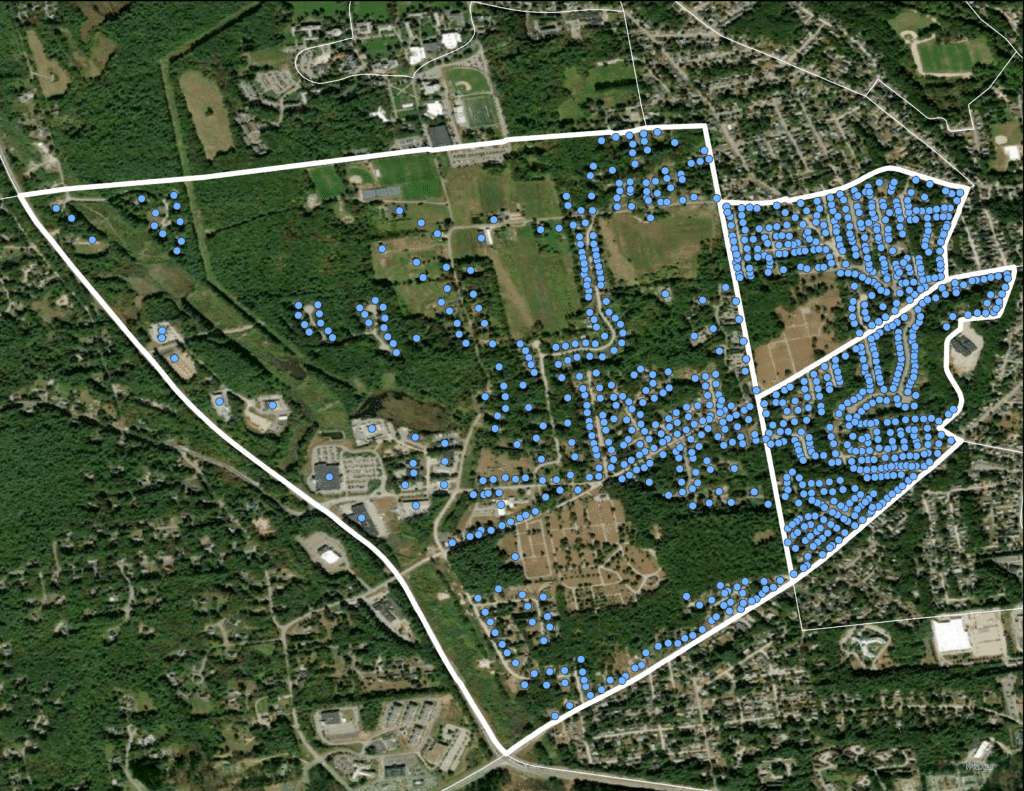 Granular & precise broadband data
Having over 20+ years of experience in the communications industry, we've created data that is precise at the coordinate level, broadband-specific, and works easily with your data. Each BroadbandFabric dataset has the same base of Broadband Serviceable Locations (the geographic coordinates of all structures where a broadband connection can be installed) and can provide the level of precision needed in broadband maps to inform project initiatives efficiently.
Insightful data layers from broadband experts
All Broadband Serviceable Locations in each dataset come with insightful information per location such as Service/Broadband Availability, Engineering and Construction, Costs and Economics, and Demand and Demographics data to support specific functions in broadband deployment projects.
A complete guide through the Digital Divide
In broadband deployment projects, it's key to develop a geographically granular broadband map, especially when looking to understand exactly where the locations needing broadband service are and which areas need it the most. Each BroadbandFabric dataset can be your guide through the Digital Divide, with precise coordinates of Broadband Serviceable Locations and insightful information per location such as broadband availability data to help you with broadband mapping and analyze areas of interest efficiently and intelligently.
Broadband data to make broadband expansion easy
Play the video below to see how BroadbandFabric data can help solve various broadband mapping and deployment challenges.
Data Suites Available
Use BroadbandFabric data to build a broadband availability map, inform network plans, designs, financial modeling, manage your broadband program, funding determination, opportunity assessments, and regulatory filings.
Planning – Advise Network Planning & Design
NetworkPlan Fiber or Wireless
BroadbandFabric NetworkPlan data contains Broadband Serviceable Location data layered with insightful information per location you can import into your GIS to create a geographically granular and comprehensive broadband map. This collective data displayed in your broadband map allows you to assess a location's broadband service availability, cost to serve, competitive landscape, residential and non-residential demand, funding eligibility, demographics, and identify nearby Community Anchor Institutions. Each location is layered with crucial information per location to help you make the most informed decisions from your broadband map. The NetworkPlan data can also help you develop confident cost estimates, so you can be successful when competing for funding opportunities (ex. IIJA's BEAD funding program) and mitigate risks in the process.
Government – Inform state broadband maps & public policy
StatePlan
Gives States the data they need to support a State Broadband Program, develop a granular and precise broadband map, and inform key policy decisions regarding broadband deployment. This dataset provides precise coordinates of Broadband Serviceable Locations that universally tie to other key data attributes that can enhance the analysis per location such as Service Availability, Engineering and Construction, Costs and Economics, and Demand and Demographics data. This data has multiple uses, such as broadband mapping, network planning, funding program assessment, funding area determination, deployment validation, and broadband program management.
Planning – Assess Census Block Group opportunities
CBG Opportunity Assessment
Receive a complete assessment of the full market opportunity in a defined Census Block Group for a Fiber, Wireless, and 5G network build-out. Allows you to assess the economic viability to deploy service by broadband technology. You will receive a precise count of broadband serviceable locations that will match funding program counts.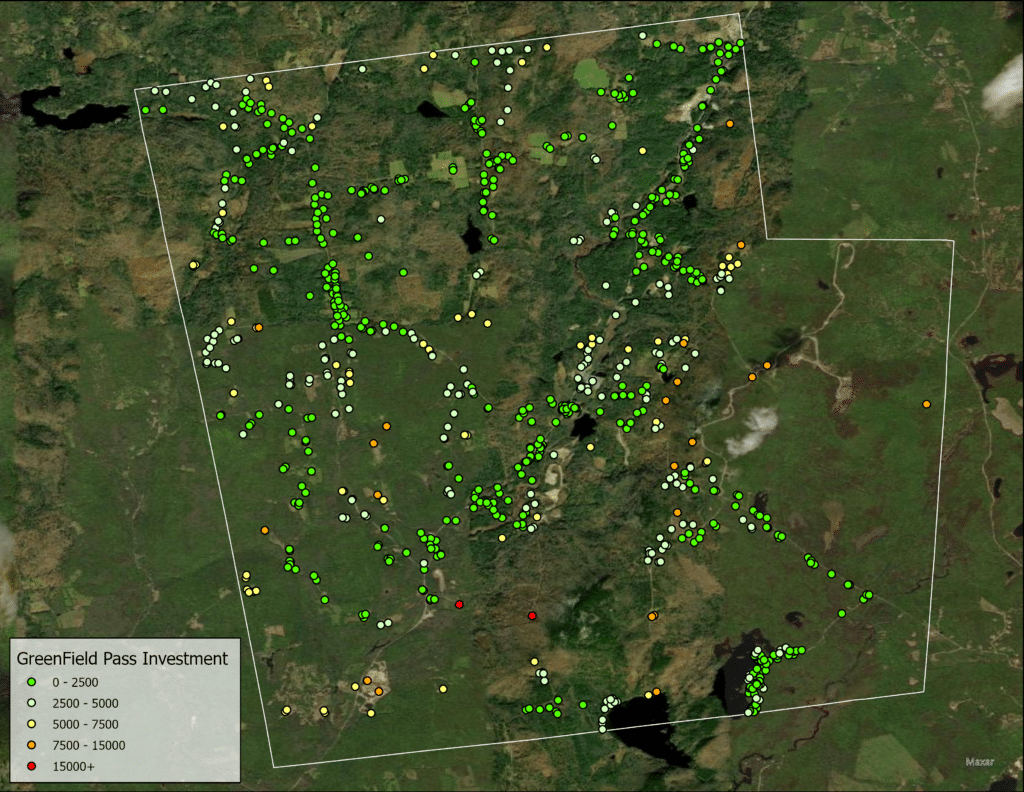 Operations – Qualify locations & estimate demand
LocationQual
Get customized and qualified Broadband Serviceable Locations, with key details per location to help provision and certify homes and business to service. The LocationQual dataset can be used by customer service teams or other groups to qualify availability to consumers inquiring about service. This dataset can also be used by network planners for design support, or to better estimate demand at the housing unit level.
Operations – Support sales & marketing analytics
BroadbandMarkets
Receive coordinates of Broadband Serviceable Locations layered with key information regarding the competitive landscape, demographics, residential and non-residential demand, and fiber adoption rates of locations. The BroadbandMarkets dataset aims to enhance the analysis of each Broadband Serviceable Location in demand of service so organizations can better qualify serviceable locations that will best attain the organization's financial goals. This data can be used for market research, adoption analysis, campaign targeting, direct customer acquisition initiatives.

Get broadband-specific data
The BroadbandFabric Data Suites were developed by broadband experts and data scientists with deep roots in broadband economic network modeling and mapping. Each Broadband Serviceable Location we identify is a residential or business structure where a broadband connection can be installed. Our Broadband Serviceable Locations and rich data layers are NOT for insurance or real estate projects. The BroadbandFabric Data Suites were designed to support broadband initiatives.
Confirm geographic accuracy
This data provides geographic placement for each Broadband Serviceable Location – pinpoints serviceable structures through highly accurate latitude and longitude coordinates, with visual verification used for added confidence.
Easy import & interoperability
All BroadbandFabric datasets come in a .CSV, .KMZ, or .KML file format to import into any major GIS or engineering software. Integrates easily with other data by using H3, which is a universal location identifier that can support referencing other datasets with the BroadbandFabric data.

See locations eligible for funding
This data provides the locations that fall within areas covered under federal funding programs, such as CAF, RDOF, ARA, the upcoming IIJA funding, and more to leverage to expand broadband services.
What data is included in each dataset?
All datasets come in an Excel .CSV file format for easy import into any major GIS or engineering software. Purchase data either by state or county.
Broadband-specific, precise and simple
After 20+ years of broadband experience and planning, we understand the challenges faced with limited access to accurate and granular data. Until now, broadband data to solve geographical accuracy and location count issues didn't exist. Which led us to utilize our broadband expertise to build the BroadbandFabric Data Suites. These Data Suites were created with a simple aim: to deliver the most broadband-specific, precise, and simple data solutions to support various broadband design, deployment, and reporting challenges due to lack of reliable data.
With the BroadbandFabric data, you can build a broadband availability map, assess market opportunities, plan, design, and report on network projects, with data made specifically to inform these broadband initiatives intelligently.
How we identify Broadband Serviceable Locations
Broadband Serviceable Locations are the geographic coordinates of all structures where a broadband connection can be installed.
Receive data in 3 easy steps
Step 1
Request a sample
Select "Get started today" located at the bottom of this page. Fill out the "Contact Us" form and indicate you would like a sample in the comments field. Then, one of our sales representatives will reach out and set you up with a sample.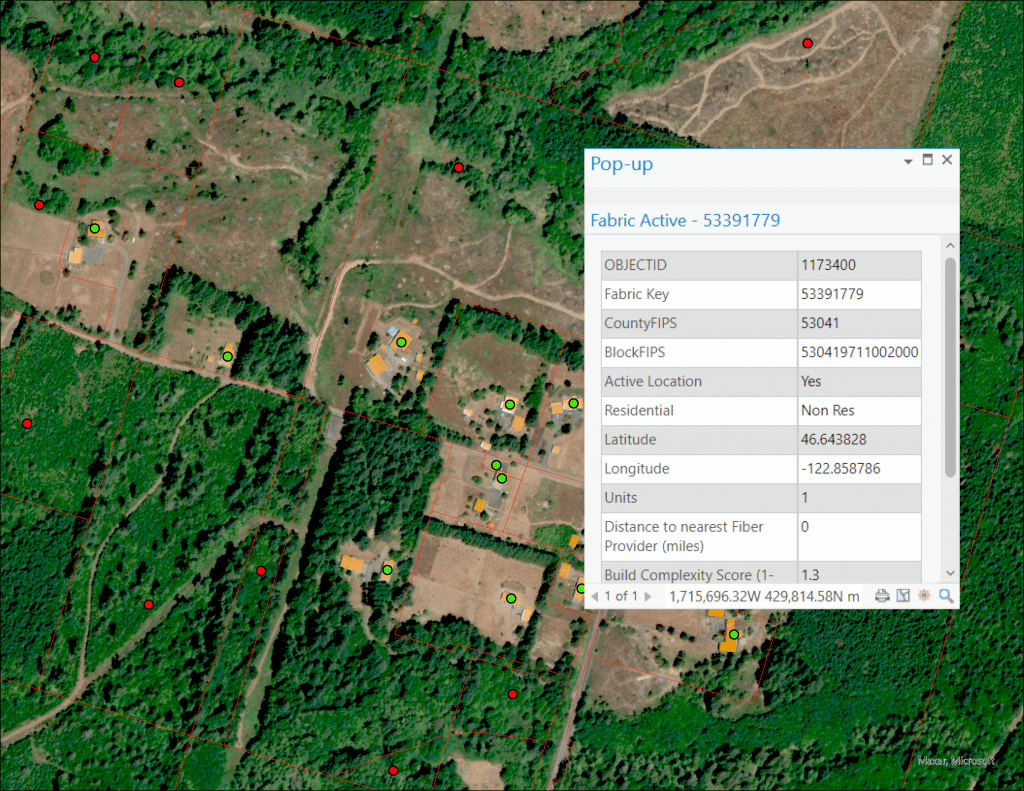 Step 2
License the data you need
When you're ready, license data for your areas of interest and receive data via a secure portal. Choose a 1, 2 or 3 year license duration, with a minimum order size of a US County.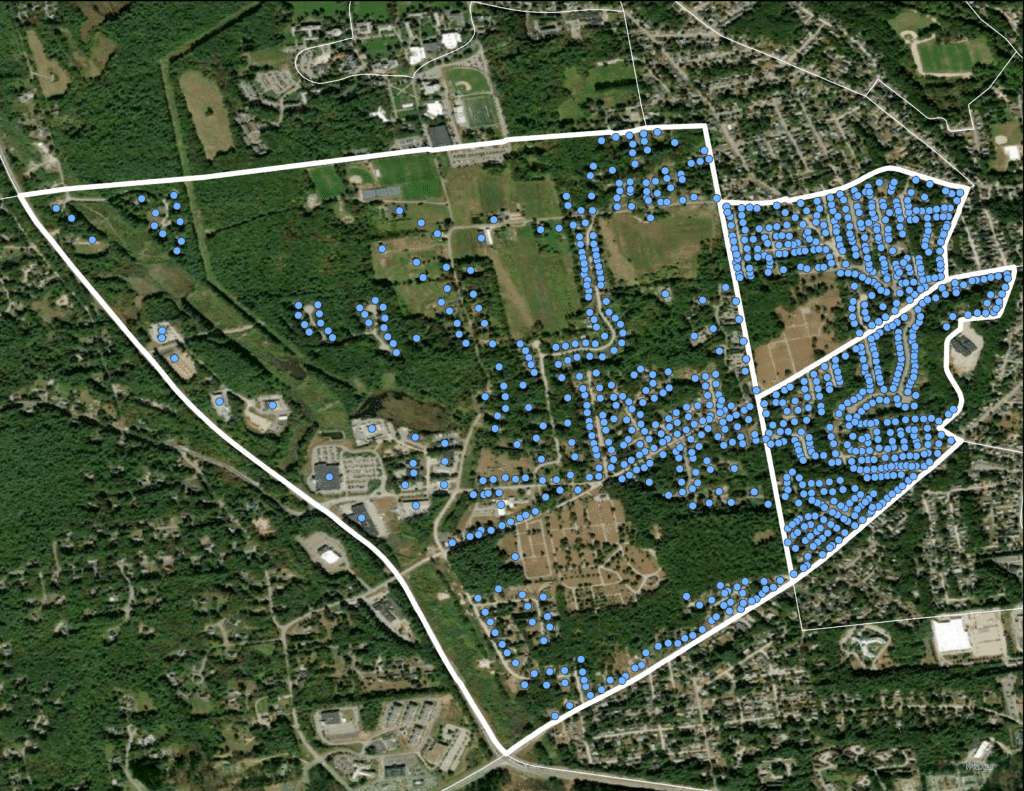 Step 3
Import-ready data files are delivered securely
We'll deliver the BroadbandFabric data files via a secure portal, in a supported file format*, and give you a crash course on how to upload and interpret the data in your visualization software of choice. All orders come with access to our customer success team, to ensure you have what you need to be successful with the data.
*We can export data into the following formats: .CSV, .KML, .KMZ. There is no additional charge for any format.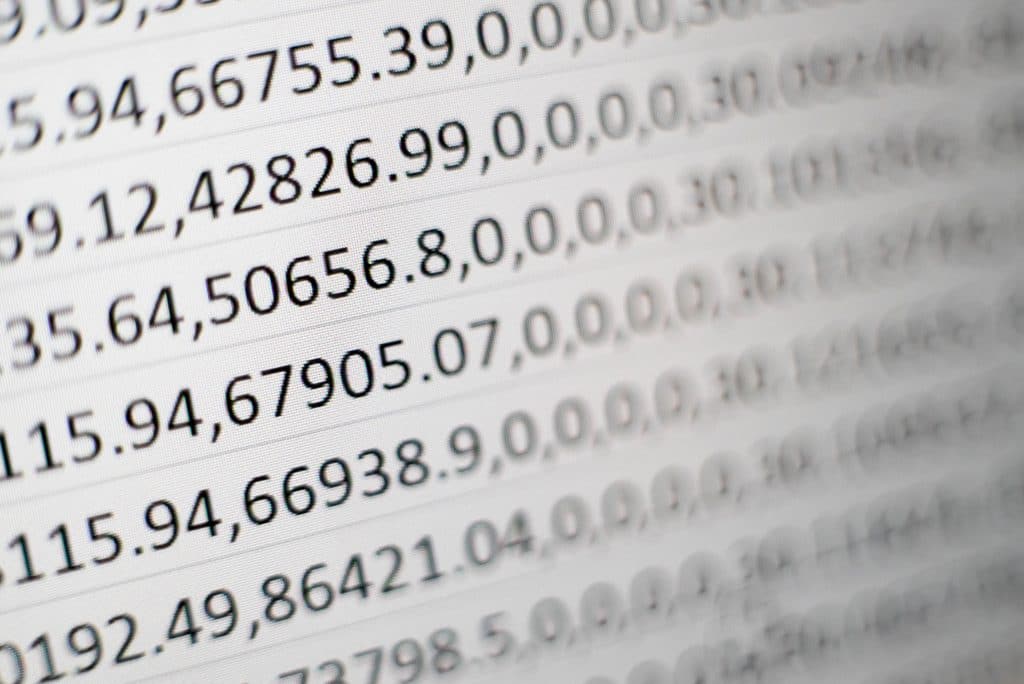 Trusted by your peers in telecom
CostQuest works with service providers, and governments – federal, state, and local. While we're most known for our work with the FCC, we work with providers and governments of all sizes. The listed states are currently using CostQuest's data in their broadband programs.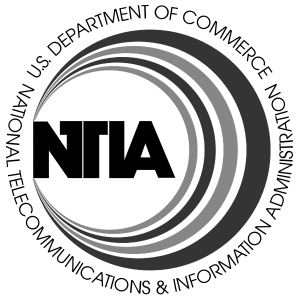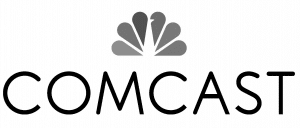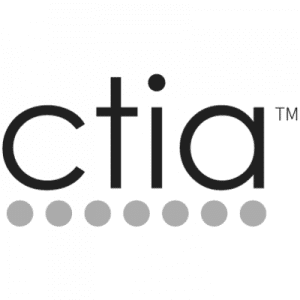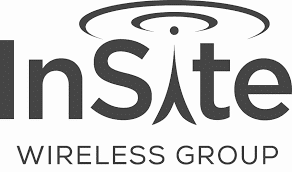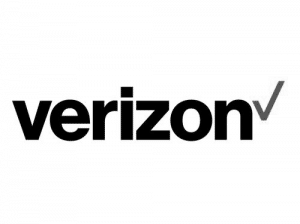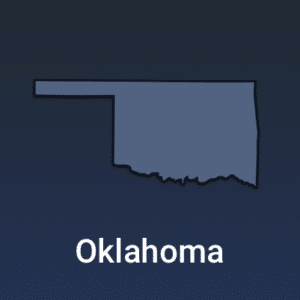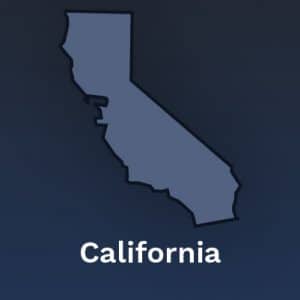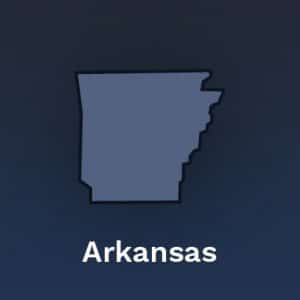 See which BroadbandFabric Data Suite is right for you
Let's close the Digital Divide together