We design and build broadband networks at scale.
Broadband is a modern utility and universal access requires having cross-disciplinary expertise on your team. Trust experts who have operated at the national scale, building wireline cost models for U.S. subsidy programs, informing legislation, and working with multiple international federal governments. Note that given the nature of some of these large-scale contracts, we will not refer to specific entities. Please inquire should you want to explore technical details.
3-Step Approach to Improving Broadband Network Access
CostQuest's National Broadband Advisory-recommended steps to building a successful program: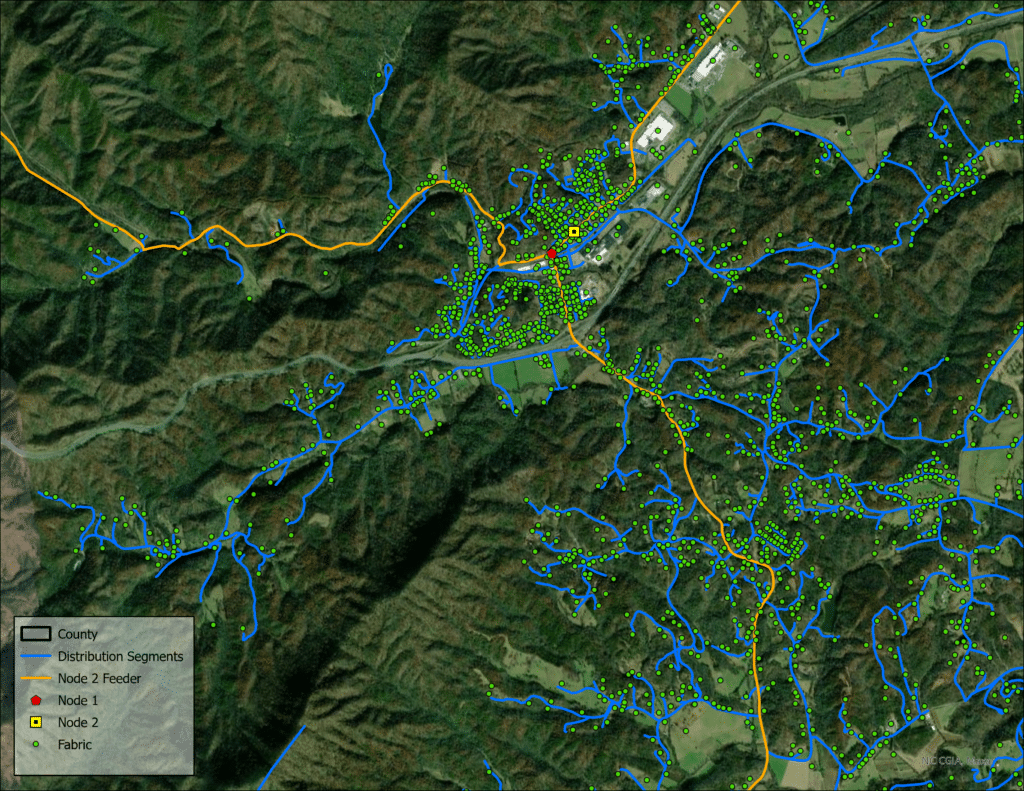 Complete view of demand
Developing a granular map of broadband service across a country is a unique challenge because regional entities frequently don't adhere to the same data standards for geographic frame of reference digitization, addresses, and tax records. CostQuest's National Broadband Advisory leverages additional privately available data sources and proprietary statistical scoring logic to fill in gaps where public data may be lacking in quality. The result is a broadband map that has the granularity necessary to inform policy making and show the public where broadband is and is not available.
Visibility across technology types
Service availability maps must account for the nuances of different technology types (such as fiber, fixed wireless and satellite), and we can help you structure coverage data requests to ensure consistent inputs for the nation's broadband map. CostQuest's National Broadband Advisory models and program designs assume the desire to future-proof broadband infrastructure, but that doesn't denigrate the value of properly capturing legacy technologies, such as copper and DSL.
Costs to serve for the whole country
A CostQuest wireline cost model currently supports the distribution of $3 billion per year in high cost areas in the U.S. We're able to model across technology types (such as fiber and fixed wireless) and business models (including retail, public-private partnership, public only) to produce costs to serve upfront and over time for the entire country.
Jim Stegeman, CostQuest President, testified in front of Congress on broadband costs & data needed to support effective allocation of funding resources

Let's bridge the digital divide