About the BroadbandFabric StatePlan
In the broadband industry, many are facing the challenge of acquiring granular and accurate broadband data to inform their broadband deployment efforts. Which is why using CostQuest's core Broadband Serviceable Location data, we created the BroadbandFabric StatePlan data set to provide complete and precise broadband data for intelligent policy-making and broadband program management. This data is built specifically for state broadband initiatives, complete with coordinates of the latest Broadband Serviceable Locations and layered with insightful data attributes on top, such as service availability, cost to serve, competition, demographics, and MORE to drive effective and intelligent decision-making.
BroadbandFabric StatePlan Data Suite
---
With StatePlan data in your broadband maps, assessing broadband needs across your state has never been so easy.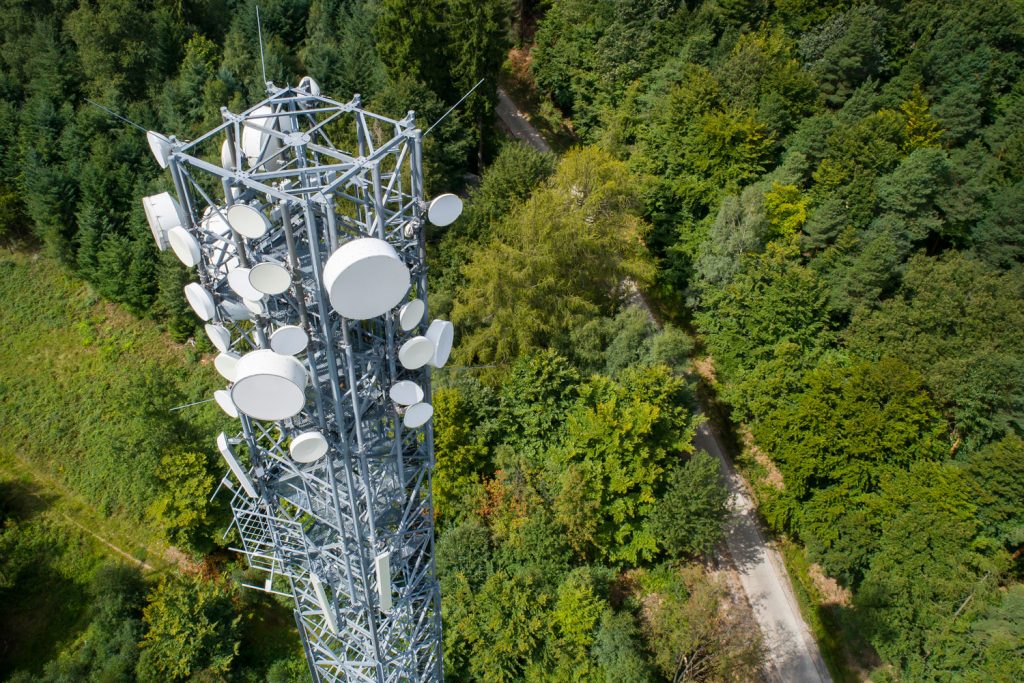 STRONG FOUNDATION OF GRANULAR STRUCTURE LEVEL BROADBAND LOCATION DATA
The BroadbandFabric StatePlan data set contains a core base of Broadband Serviceable Locations (the coordinates of all structures where a broadband connection can be installed) and provides the level of granularity needed to identify locations that have or need broadband service. This data allows users to better understand the exact geographic placement of serviceable locations, and the number of potential customers.
Reliable broadband information for effective decisions & successful planning
To make intelligent and efficient network decisions you need reliable information that guides you in the right direction. In each BroadbandFabric data set, every location comes with critical information such as Service/Technology Availability, Engineering and Construction, Costs and Economics, and Demand and Demographic data. With these insights, users are equipped with all the information needed to make broadband network and business decisions with confidence.
Built by data science & broadband experts, trusted by the federal government & more
Congress, federal agencies, service providers, and other organizations in the telecom industry, have relied on CostQuest's models and expertise to inform critical broadband initiatives and reform policies related to broadband deployment and data collection. CostQuest's financial models are used by the FCC to distribute $3B annually to serve high-cost areas, and granular geospatial data to create the FCC's Fabric to support the Broadband Data Collection, National Broadband Map, and broadband funding programs. CostQuest's work is reviewed regularly and withstands the highest levels of scrutiny from government agencies down to service providers, supporting organizations, and consumers to ensure the work is done right and foundationally sound.
What can I use BroadbandFabric StatePlan data for?
Government
Manage a State Broadband Program
StatePlan data enables State Broadband Program Offices to effectively manage their programs with transparency, accountability, scalability, efficiency, and impact. This data can import into applications or tools such as the VETRO Broadband Intelligence Platform™ or other GIS applications to power effective decision-making in your broadband program. Use this data for funding program management, build plan tracking, Digital Divide tracking, and program analytics and design.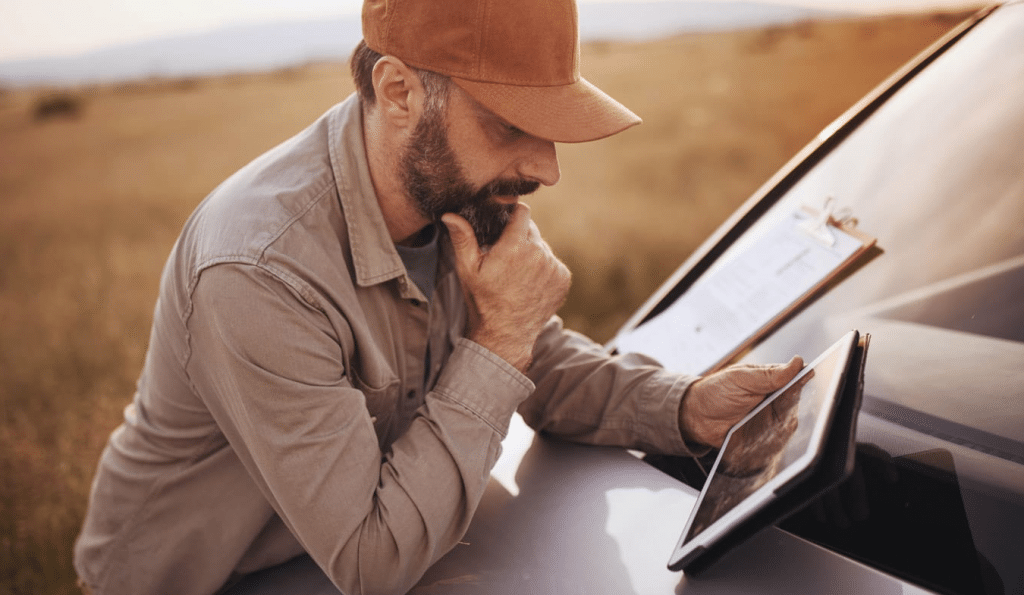 Government
Build a State Broadband Map
StatePlan data provides the precise geographic coordinates of all locations where a broadband connection can be installed that imports directly into a state broadband map. With StatePlan data in your broadband map, you can see the current broadband technology available across the state and identify locations that need broadband access. This data provides you with an precise foundation of the broadband needs across your state to help you inform your broadband deployment strategies. The StatePlan dataset can be imported into broadband mapping applications and other analytics mapping applications.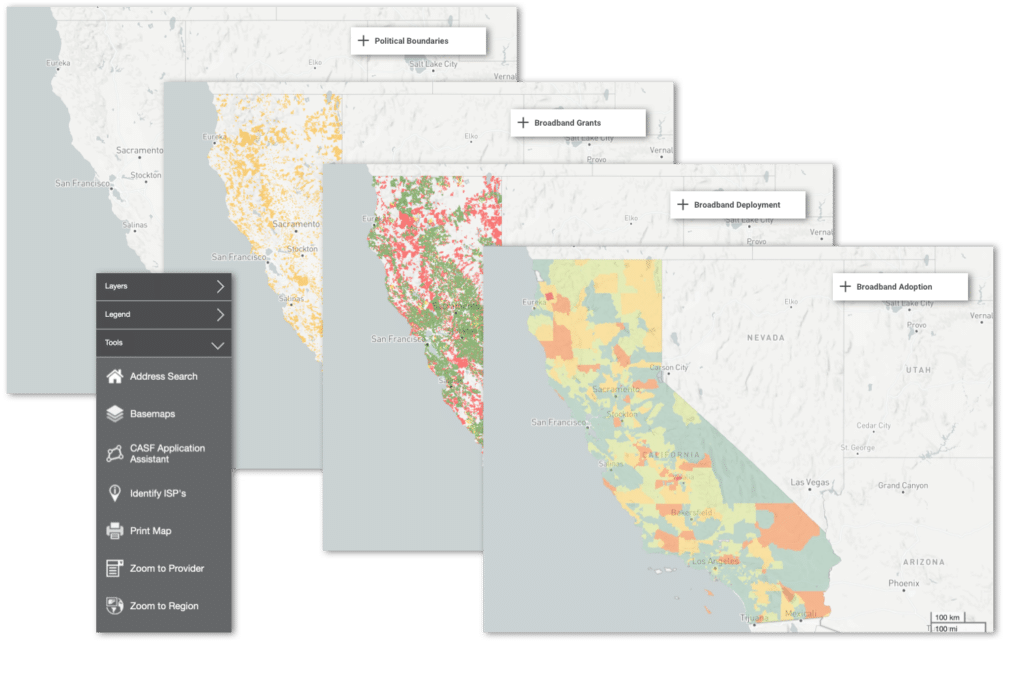 Government
Funding program assessment & determination
The StatePlan data can help you create an estimated cost to deploy broadband services or define eligible areas for funding throughout your state. This dataset includes precise coordinate-level locations, demographics, funding eligibility, cost investment, and more to identify unique opportunities. Use this data to identify unserved and underserved areas, size the funding program, cluster funding locations, define funding geography, set funding reserves, and establish funding rules.
Government
Build financial models
The StatePlan dataset includes Cost Model data overlaid on Broadband Serviceable Locations to give you a granular view of the upfront investment needed to service each Broadband Serviceable Location with your choice between Fiber or Fixed wireless services or both. This Cost Model data includes an estimate of initial investment plus the success-based capital to connect active customers. We base the Cost Model data on a designed network from CostQuest's CostPro (autodesign) model that creates an efficient build-out using the latest technology and cost assumptions to ensure service deployment to the premise. Use this cost data to assess feasibility and opportunities which can support grant applications and investor reporting, and more – no more guess work while building your models. As an additional add-on, we can provide a full Business Case of the complete network, including the cost to maintain the business over time, the routes for a fiber network, and an estimate of demand and revenue. We also provide you with the Net Present Value of the entire network business.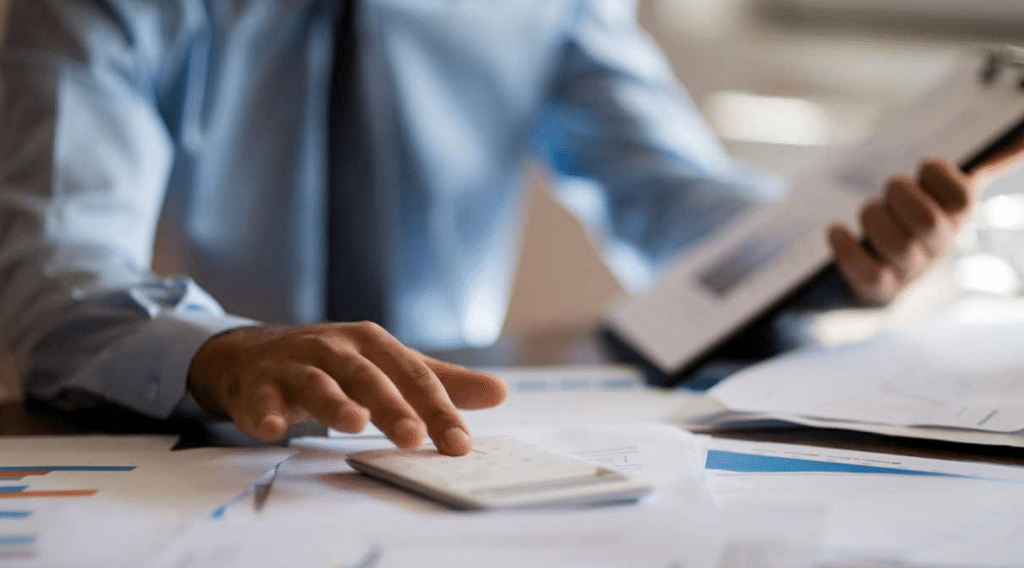 Government
Deployment validation
The StatePlan data provides you with coordinates of all Broadband Serviceable locations throughout your state. Overlaying awarded areas with this data will allow for precise field verification or remote visual verification using satellite and street-side imagery. You can also leverage this data for build plan tracking.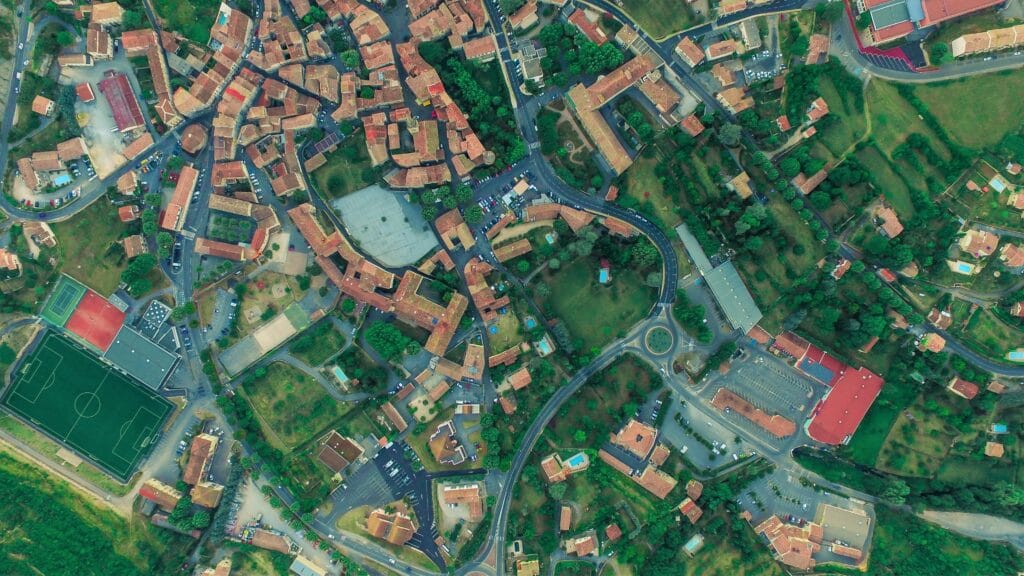 Government
Reporting obligations – USAC HUBB
Use this data for your semi-annual and grant program regulatory filings for the USAC's HUBB. This data is formatted to meet USAC's filing requirements, so you can easily integrate it with your existing data to create filings.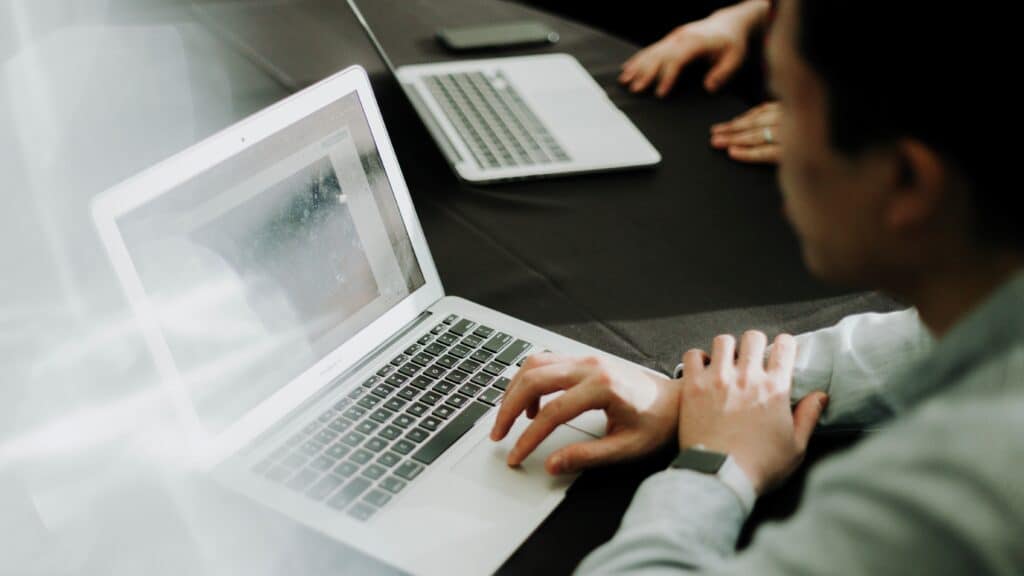 Get broadband-specific data
The BroadbandFabric Data Suites were developed by broadband experts and data scientists with deep roots in broadband economic network modeling and mapping. Each Broadband Serviceable Location we identify is a residential or business structure where a broadband connection can be installed. Our Broadband Serviceable Locations and rich data layers are NOT for insurance or real estate projects. The BroadbandFabric Data Suites were designed to support broadband initiatives.
Confirm geographic accuracy
This data provides geographic placement for each Broadband Serviceable Location – pinpoints serviceable structures through highly accurate latitude and longitude coordinates, with visual verification used for added confidence.
Easy import & interoperability
All BroadbandFabric data sets come in a .CSV file format that can import into any major GIS or visualization software. This data integrates easily with other data by using H3, which is a universal location identifier that can support referencing other data sets with the BroadbandFabric data.

See locations eligible for funding
This data provides the locations that fall within areas covered under federal funding programs, such as CAF, RDOF, ARA, the upcoming IIJA funding, and more to leverage to expand broadband services.
What data is included?
All data sets come in an Excel .CSV file format for easy import into SQL, or any major GIS, or visualization software. Purchase data either by state, county, or all of the U.S.
In the below table, "x" indicates that the data field is included in that particular data suite package.
Custom data you can add on
Broadband-specific, precise and simple
Built by broadband experts with over 20+ years of experience in the communications industry, we've created data that is broadband-specific, precise at the coordinate level, and works easily with your data. We've supplied broadband data to hundreds of customers, helping them achieve critical objectives and tackle challenges in network deployment projects.
CostQuest was awarded the FCC Broadband Serviceable Location Fabric (Fabric) contract to solve location accuracy issues and provide the foundational data to support a National Broadband Map. This Broadband Serviceable Location data will be vital to closing the Digital Divide.
Receive data in 3 easy steps
Step 1
Request a sample
Select "Get started today" located at the bottom of this page. Fill out the "Contact Us" form and indicate you would like a sample in the comments field. Then, one of our sales representatives will reach out and set you up with a sample.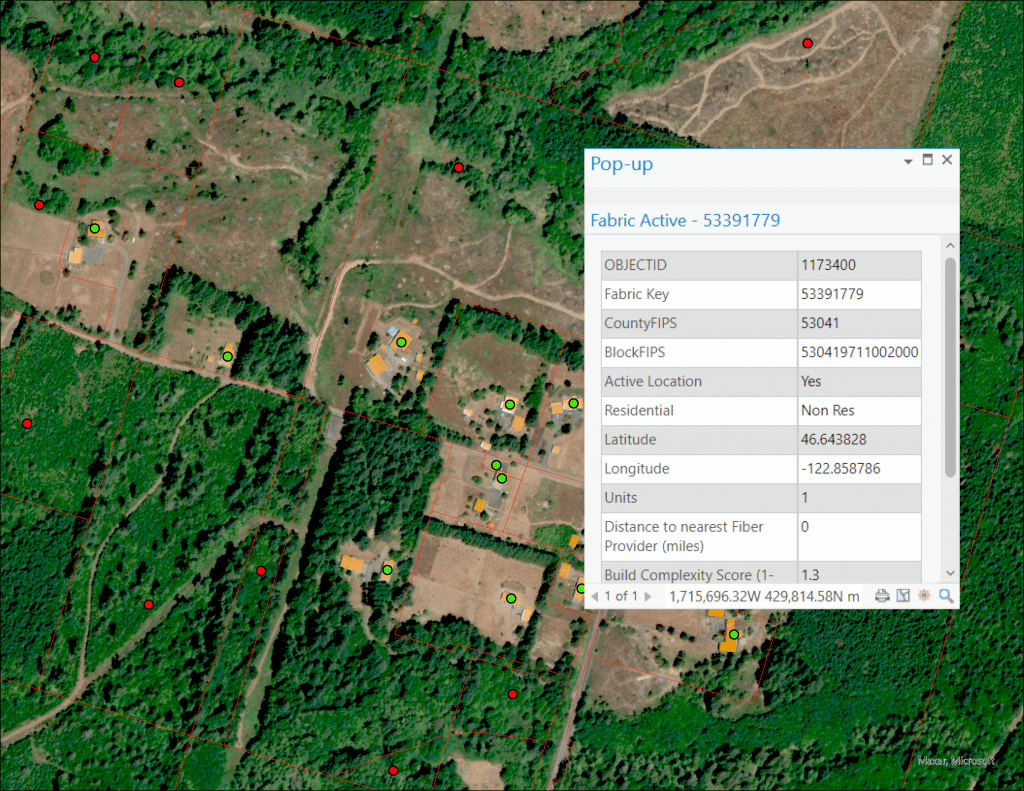 Step 2
License the data you need
When you're ready, license data for your areas of interest and receive data via a secure portal. Choose a 1, 2 or 3 year license duration, with a minimum order size of a US County.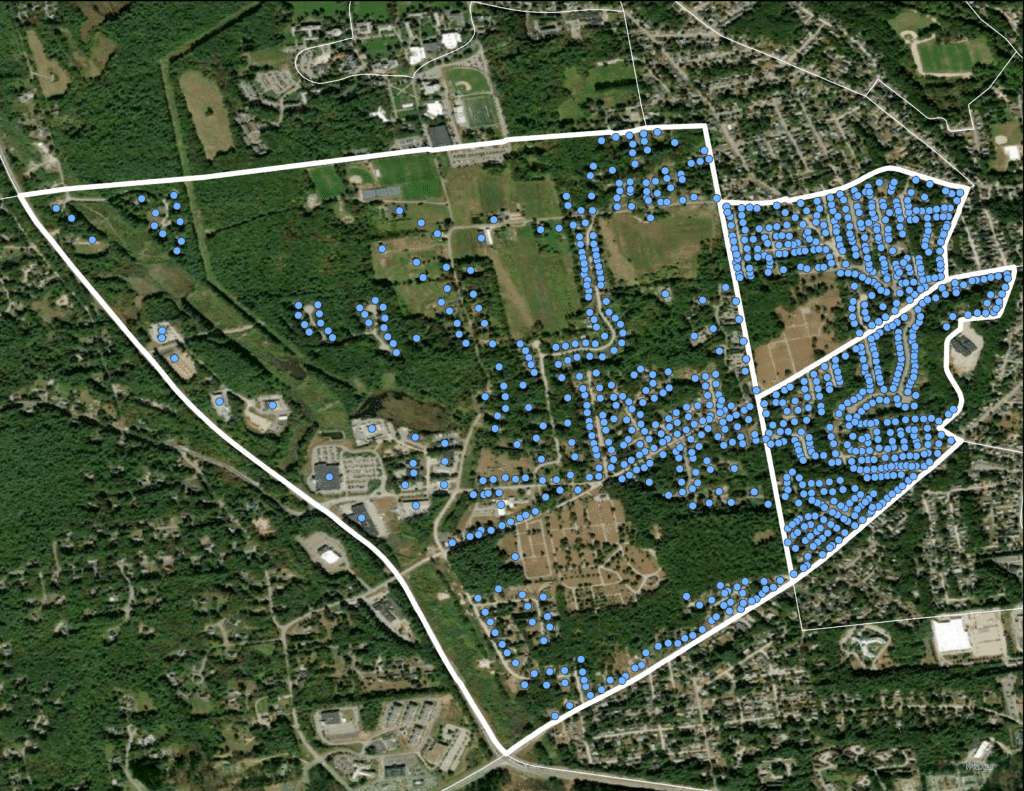 Step 3
Import-ready data files are delivered securely
We'll deliver data files via a secure portal, in a .CSV file format, and give you a crash course on how to upload and interpret the data in your visualization software of choice. All orders come with access to our customer success team, to ensure you have what you need to be successful with the data.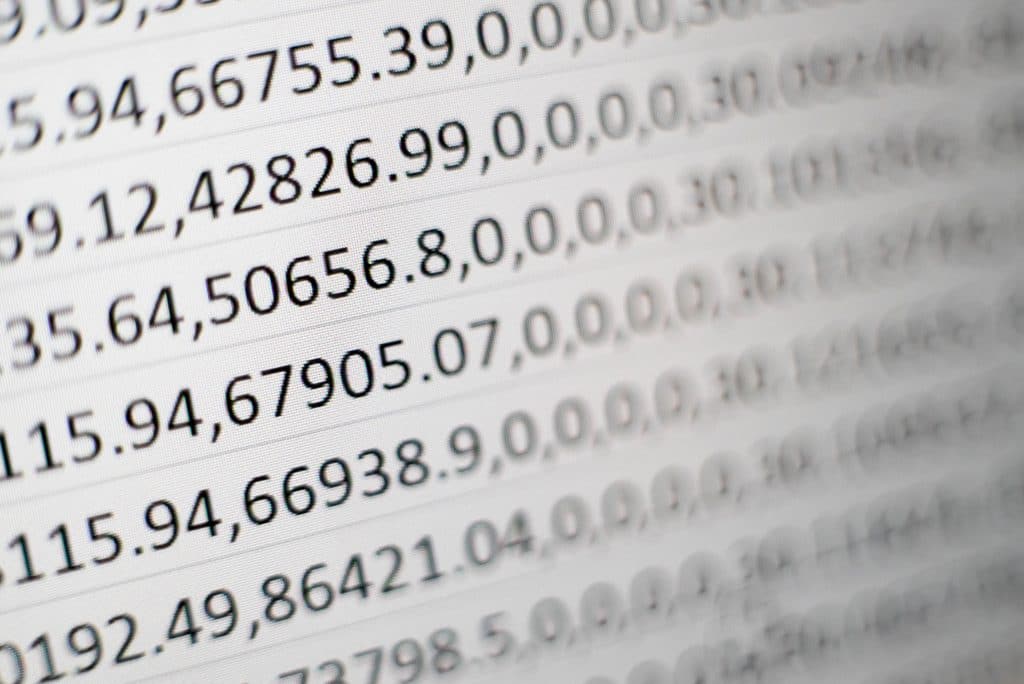 States currently using CostQuest's data in their broadband programs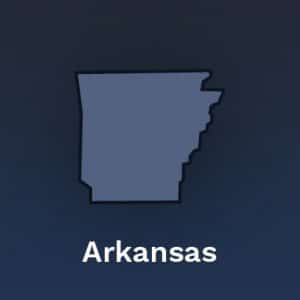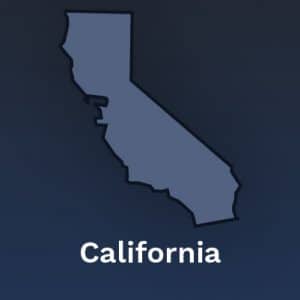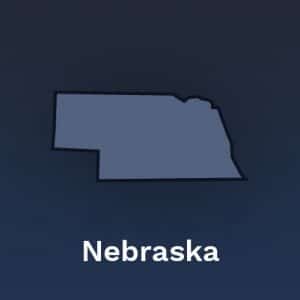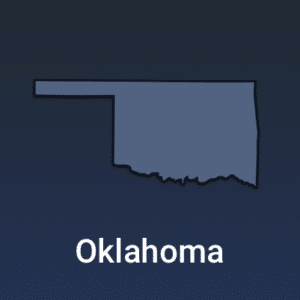 Ready to empower your State Broadband Program?