NRECA TechAdvantage Experience – Nashville, TN
March 7 @ 8:00 am

-

March 8 @ 5:00 pm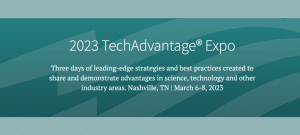 Representatives from CostQuest will be attending the TechAdvantage Experience event in Nashville, TN, March 6th-8th. The CostQuest team will be there to hear industry and forward-looking insights, network with event attendees, and answer any questions people might have about our team, the FCC Broadband Serviceable Locations Fabric, its role in the Broadband Data Collection process, and the FCC's National Broadband Map.
This event is a great event for electric cooperative engineering, operations, information technology, purchasing, and supply management professionals to explore the solutions and strategies shaping and driving the future of the electric cooperative industry. The TechAdvantage Experience conference will bring you innovative insights and demonstrate new ways to leverage cutting-edge solutions that will drive your business forward. Come identify best practices and products that will supply your engineering, IT, energy services, operations, supply management, and business challenges through industry-leading innovative solutions.
If you plan on attending the event, we'll see you there!